PRE CANSKATE, PARENT & TOT AND CANSKATE
We have implemented a new online program which will give you the access to your skaters profile. Please follow the below steps to access your child's progress;
Visit skatelakeshore.com and log into your account
Click on participant and choose skaters name
Select evaluations
Go to drop down menu under participant evaluations and select program
View Skaters progress
Please send us and email or ask us during your sessions if you have any questions.
CANSKATE EVALUATION CHART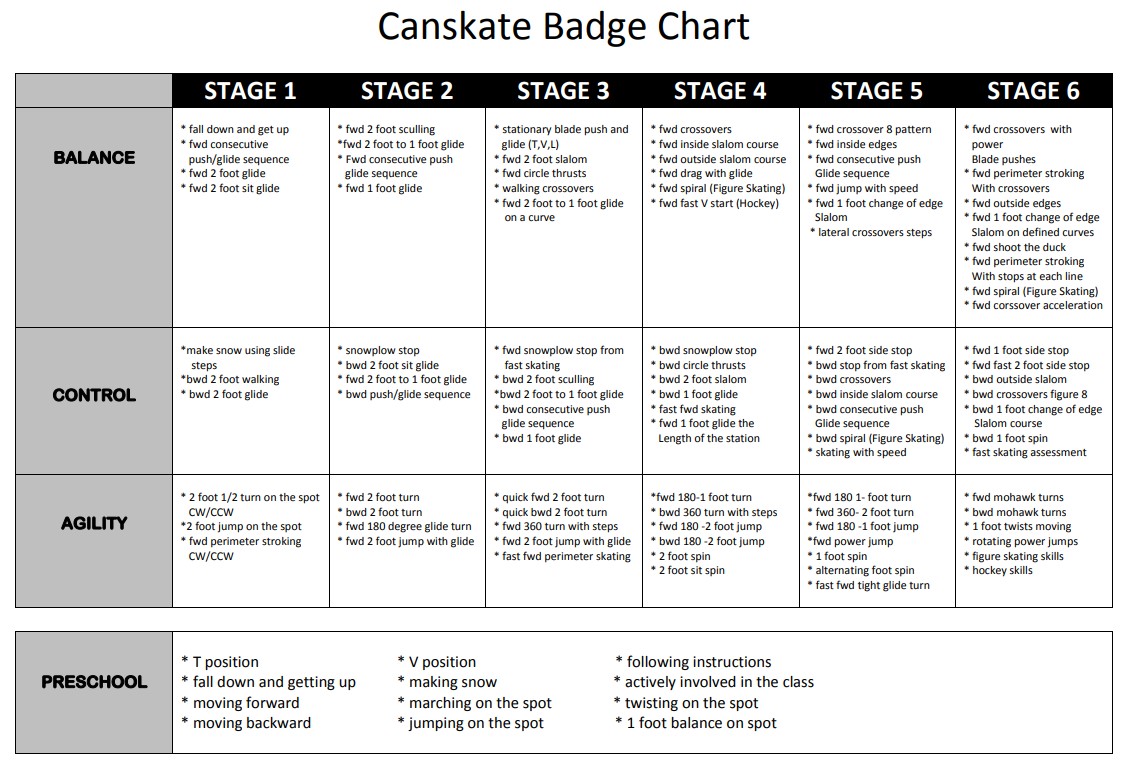 PRE-JUNIOR & JUNIOR STAR SKATE
At the end of each session your skaters coach will be completing a progress sheet which will be handed out on the last day of skating. If your skaters coach has recommendations on options for next steps one of our volunteers will reach out to you and explain your options. As always, your are welcome to submit any questions to our email or ask one of our volunteers when you come to the rink.
BADGES AND RIBBONS
At the end of each session when you skater receives their progress sheet, if the skater has passed a badge or ribbon it will be attached to your sheet. We try to ensure that each skater gets a ribbon at the end of the year. Please remember as the skater improves the badges and ribbons skill requirements get a little more difficult, so it sometimes takes a little longer to pass.